With the World Cup just around the corner most men are getting excited about the prospect of watching football around the clock.
It only comes around every 4 years - 32 countries and a total of 64 live football matches involving the best players in World Football over the space of a month. What's not to love about the World Cup?  (Apart from the fact that Ireland aren't in it, but we won't speak about that) 
So it kicks off on Thursday the 14th of June 2018, just 5 days away. However the question is are you going to be able to watch as much football as you would like?This can result in our other halves getting annoyed with us for constantly watching the beautiful game throughout June and July. So what can we do to keep the peace and earn a little more screen time?
Give & Take
With Ireland missing narrowly missing out on qualification you are going to have to justify the need to watch so much football. So if you want to watch Uruguay vs Egypt or Argentina vs Iceland then you are going to have to give something in return and watch something that your other half wants to watch to balance it out.
We don't want you to suffer, so we have put together a list of 6 WATCHABLE (tried & tested) Rom-Com's to help you get through the World Cup with ease...
1. Jerry Maguire
Tom Cruise plays Jerry Maguire, a top sports agent whose world turns upside down when he's fired from his agency.  It's great seeing a young Tom Cruise & Renee Zellweger in this sports-themed rom-com.
Watch the Jerry Maguire Trailer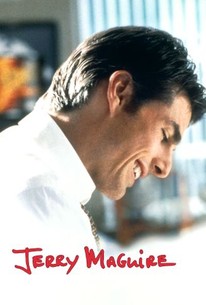 2. Forgetting Sarah Marshall 
Jason Segel plays struggling musician Peter Bretter who travels to Hawaii to try get over his TV Star girlfriend, only to discover she is staying at the same resort with her new boyfriend.  This Rom-Com is probably more comedy than romance but mixes the 2 together with some hilarious scenes, plenty of 1-liners and some sweet moments.  This film also gives you hope that Mila Kunis could fall in love with an average guy.
Warning: You may be very tempted to book a holiday to Hawaii after watching this - hide the credit card before you stick it on! 
3. 500 Days of Summer 
Not your typical rom-com, this movie begins with the couple breaking up... And then jumps back through flashbacks of their relationship.  A refreshing role reversal, where he believes in true love while she doesn't, and some great 1-liners make it a good watch.
 4. The Wedding Singer 
Pop this on for some 1985 nostalgia.  This film is worth watching for the questionable fashion choices alone, but is much more with great performances from Adam Sandler and Drew Barrymore.  It's a really funny engaging watch and a great blast from the past.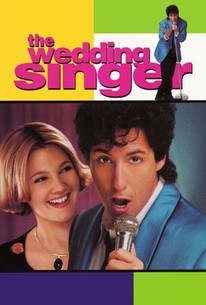 5. Crazy Stupid Love 
Jacob Palmer (Ryan Gosling), a super smooth ladies-man, takes newly separated Cal Weaver (Steve Carrell) under his wing to teach him the modern rules of dating with some hilarious results.
6. Bend it Like Beckham
This film holds extra potential as you may just get your other half interested in football by the end of it so you can watch all 64 World Cup matches together!
Watch Bend it Like Beckham Trailer
If you are looking for a team to support for the 2018 World Cup, Iceland are recruiting supporters. With a population of just 340,000 people they need all the support they can get and us Irish love supporting the underdog. They have been drawn against Argentina, Croatia and Nigeria and could cause an upset that would be worth watching.  Check out Iceland's President's fan recruitment video!
Happy viewing - let us know what you think in the comments!