Proposals are becoming a bigger and bigger deal these days, particularly with the growth of Social Media and all the amazing Proposals posted online. There is an added pressure not just to propose but to do it well.
Once the congratulations have been dished out and the "Give us a look at the Ring" conversations have taken place the next question is inevitably going to be "How did he/she propose?". Who doesn't love a good Proposal story? The more romantic or outrageous the better. As someone who has proposed, I love telling the story of how I proposed and reminiscing on all the little things that my wife did that almost threw me off course along the way. It's nice to reflect and revisit that special time in your relationship and you generally get a lot of credit each time you tell the story. If you did it well that is. 
The value of capturing the moment is priceless.  We regularly re-watch our own Proposal Video and each time, it takes us right back to that exciting Love filled moment in time. But even if you are not going to capture the moment, it is becoming almost mandatory that you must announce the engagement on social media. Sure if its not on Instagram did it really happen??? There are the classic ring reveal photos, the couple selfie and the captured-the-moment reveals. So if you are going to post it online you might as well do it right.
All of this can add a lot of pressure to the person planning on popping the question. You are almost required to be a Romance Superhero, whether you are the romantic type or not.
Finding a unique way to propose that shows how much you love your partner, as well as planning where and when can be time consuming and stressful. To top it off, if you are going to go to all that effort to create a memorable proposal for your loved one, then you want to be able to relive that special moment by capturing it on video and or photo. This involves organising someone to take a photo or set up a camera and hope it records without falling over in the wind. Are you stressed yet??? To do it right and be a Romance Superhero your are going to need back-up. Enter the Romance Engineers, your Romance Sidekick.
We can help you to organise one of the most momentous occasions of your life and give you the confidence that it will all run smoothly, as per your requirements. We remove the stress from the situation so that all you need to focus on is getting your partner there and asking those 4 magic words "Will You Marry Me?".  We exchange stress for confidence.
Confidence in:
The knowledge that we will organise everything just the way you want it and provide the perfect setting that your partner deserves
Your secret being safe with us, no need to involve people who might spill the beans
The fact that we will capture every precious second of your proposal on video & photography
The knowledge that you will have that priceless footage to share with your future children, family and friends or better yet save the footage and show it on screen at your wedding
The knowledge that we are here to support you every step of the way, including during the purchase of the engagement ring. We can offer you advice and even take you ring shopping to offer our advice and make sure you get the best deal
Your ability to be a Romance Superhero
We offer a whole range of Proposal Packages from a Romantic Picnic Proposal where you and your partner stumble upon a romantic Picnic set up just for you, to a extravagant Flash-mob Proposal. Check out our Romantic Proposal Package Options. You can simply go online and book your package with a few clicks. We will contact you to arrange the rest.
We also offer Bespoke Proposal Packages that are unique to your requirements. This options suits the person who has a great idea but needs support to make it happen, or someone who is planning on proposing abroad and has specific requirements. We love to travel for Romantic Destination Proposals. Email us for a quote info@romanceengineers.ie
We can be your Alfred to your Batman, your Jarvis to your Ironman or your Groot to your Starlord.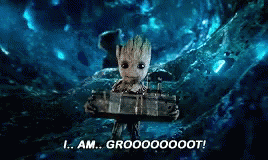 Click here to read our blog on Dan & Ella's Romantic Ski Proposal in Westendorf Austria or here to find out if you need THE RING to propose.