Some people believe that Romance only exists in Rom-Coms starring Ryan Gosling.... but this doesn't have to be the case. Romance isn't just about making huge public gestures and singing to your loved one during Soccer Practice, but as the lads from One Direction say its "All the Little Things".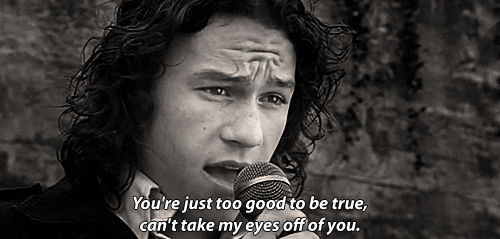 However there is certainly a time and a place for big gestures and a Romantic Proposal is definitely one of those times that you should be going above and beyond to show your love, especially if you are not normally the romantic type. If you are not usually romantic, your partner will be expecting you to make up for all the years they have missed out on romance with this one grand show of affection: THE PROPOSAL. This is the time to be Romantic. This is your opportunity to become a Romance Superhero.
You see, being romantic gets a bit of a bad rap at times, but this generally comes from those who think romance isn't cool, and when people think something isn't cool they end up mocking those who do it because it makes them look bad for not being romantic enough.  We like to think of these guys as the Villians or Jokers.
But what is un-cool about showing the most important person in your life how much they mean to you? You get to make them feel happy, special and loved and you get huge credit from all their friends and family for being a Romance Superhero. You get to set the benchmark for others to strive to.
So what does it take to be a Romance Superhero?
We believe that anyone has the ability to become a Romance Superhero.  The notion that someone isn't the Romantic type doesn't mean they are incapable of romance -it just means they don't know where to start or they're shy, or maybe think they are too cool for school!  However if you truly love your other half you should be able to overcome these obstacles and step out of your comfort zone and show them how much they mean to you without worrying about what other people might say. This is true bravery - the stuff that heroes are made of!
This show of affection doesn't have to be in public it can be behind closed doors in your own home but it does have to be unexpected, thoughtful and romantic.
Some Simple ideas:
Bring them breakfast in bed at the weekend
Run them a bath with a glass of their favourite drink and a book after a long day.
Give them a massage without being asked
Buy them a gift for no particular reason "Just because I love you"
Organise a Surprise Date Night or weekend away
Listen to their problems and provide a surprise solution (This is more directed at the "I have no clothes" problem than the "I hate my Boss" problem. DO NOT KIDNAP THEIR BOSS)
If you want to make a more public gesture you can get a Romance Engineers Box sent to their workplace. The Box includes:
Bouquet of Flowers
Box of Chocolates
Heart Shaped Balloon 
Hand written card with your personal note
Teddy Bear
Delivery & Packaging
This the perfect way to show them how much you love them with a public gesture without having to be present, thus ruling out any embarrassment. You will be the talk of the office and everyone will be wondering who this Mysterious Masked Romance Superhero is. You can also have the Romance Engineers box sent to their home if they are the more reserved type. 
To sum up: a Romance Superhero is someone who has the courage to show their love and romantic side, in any way, with big or small gestures as they know that the positives far out-weigh the negatives.  The smile on their loved one's face is worth the effort.  We here at the Romance Engineers are committed to empowering Romance Superheroes and making Romance cool by supporting them and enabling them to carry out romantic gestures and proposals.
If you would like our help to become a Romance Superhero just get in touch with us by email at info@romanceengineers.ie or by phone on 01-5154121 or 083-0646926. All good Superheros need a trusty sidekick, so let us be your Robin.